Be sure to check out all the great amenities at WeaverRidge. We have more than just golf going on at our club!
---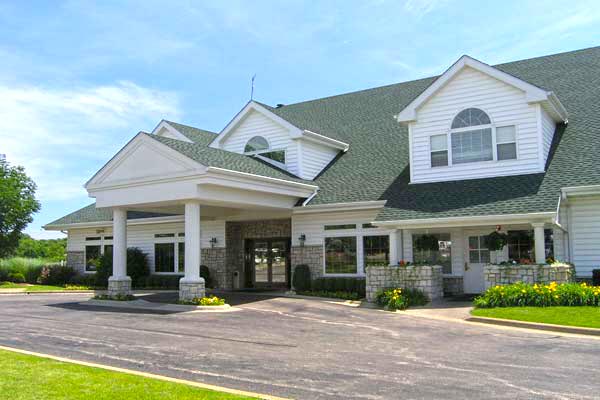 Clubhouse
The beautiful WeaverRidge Clubhouse has all the amenities of a lavish private club, but is available for everyone to enjoy.
Larger parties are welcome in one of our six private rooms featuring many windows with excellent views of the outdoors. These rooms are ideal for dinner parties, class reunions, rehearsal dinners, business meetings, bridal showers, anniversary parties and wedding receptions. To learn more about wedding receptions and special occasions.
Anytime of the year is a great time to enjoy all the amenities offered at WeaverRidge Golf Club.
---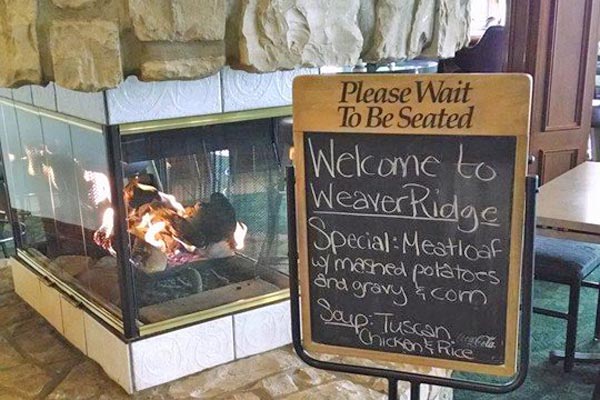 Restaurant & Dining
Located right inside the main entrance, the WeaverRidge Restaurant gives you the private club service with the public surroundings. Our elegant, two-sided fireplace is a dining favorite during the cold winter days while our beautiful 80 foot wooded deck is a favorite the rest of the year.
The beautiful WeaverRidge restaurant is a great place for meeting friends for lunch or having a romantic dinner with your spouse. The large outdoor deck and patio is a gorgeous setting overlooking our nationally rated golf course.
Effective May

Restaurant and Bar Hours:

Wednesday - Saturday 11:00 am to 9:00 pm

.
---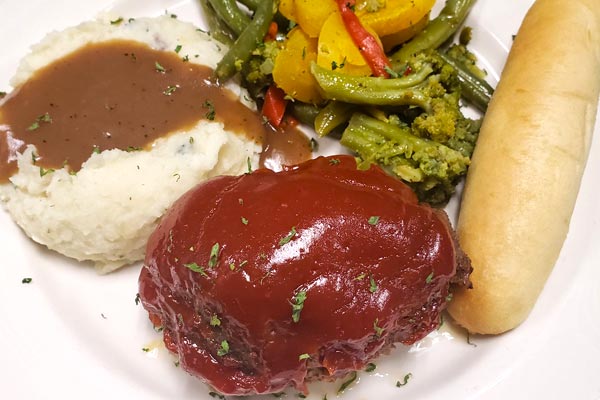 ---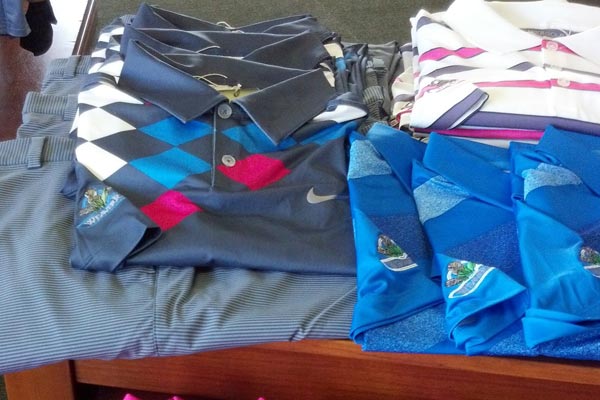 Golf Shop
The award winning golf shop at WeaverRidge is conveniently located in the front of the clubhouse. Adorned with furniture, custom made from the walnut trees that inhabited the land before the construction of the course. We are known for our beautiful displays and our excellent service. All designed to provide you, the customer, with a unique shopping experience.
While checking in for your round, outfit yourself for a day on the course, or visit again when you're done playing. WeaverRidge offers the latest in men's and women's golf apparel and accessories. Our knowledgeable staff will do whatever it takes to make your experience special and one to remember.
If you a conducting a golf event or just looking for corporate apparel. We also offer a wide variety of merchandise and tournament gifts including custom logo balls, towels, and just about anything else. We will cater to your needs!